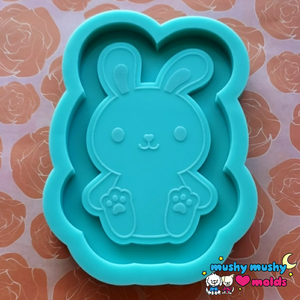 High quality silicone Bunny mold. Great for resin, wax, clay, soap, concrete.
Size of finished piece: 6.25inx4.25in
1/2 inch thick.
This adorable mold is great for Easter!
Please note:
mushy mushy molds are handmade and may contain slight imperfections. Sanding and doming may be needed.
Design by: Ericadigitaldesign. Do not remold or copy designs.